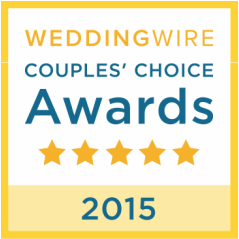 Brenda Abbott Floral Design,
YOU'VE RECEIVED A NEW REVIEW ON
THEKNOT.COM
Thank you!! posted 2015-01-08 Brenda and her staff are nothing short of AMAZING! I had so many questions for her and she had the patience of a saint!! My husband and I LOVED the ambience she created and how romantic she made everything feel. She is so creative and created such a special day for us that I can't thank her enough!! She was truly a pleasure to work with and I will always use her for any event I host. She also did my day of planning and if there was any glitch at my wedding, I never knew about it! She is so so amazing and worth every penny!...