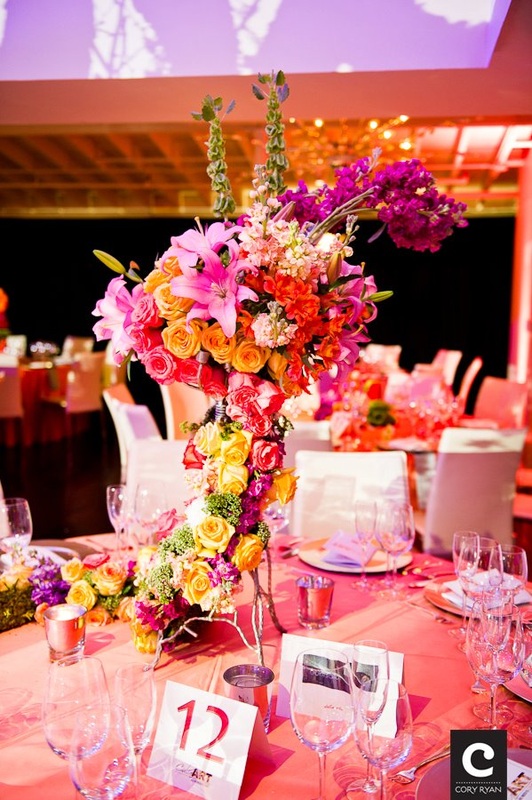 Pulling together a beautiful wedding or any event requires extensive time and effort, research, meticulous attention to detail, and money. It seems that we start with the main ingredients: the venue, the tables, chairs, linens, the food, drink, entertainment and the beautiful flowers that make a wedding memorable, and often times think...voila! We're done! Not so fast!
After you've invested your heart and soul into designing the perfect wedding, don't forget to light it properly. Just like Oprah won't go on her stage without the perfect lighting to make her look great, your decor and floral arrangements shouldn't be left in the dark either! Washing a room in color provides drama for sure, but those floral arrangements are in a whole new realm when properly lit. So much so that I know some top notch floral designers who will not agree to provide their services without a lighting agreement in place - meaning they don't want their work to look anything less than spectacular!
Floral art by Brenda Abbott Floral Design
www.brendaabbott.net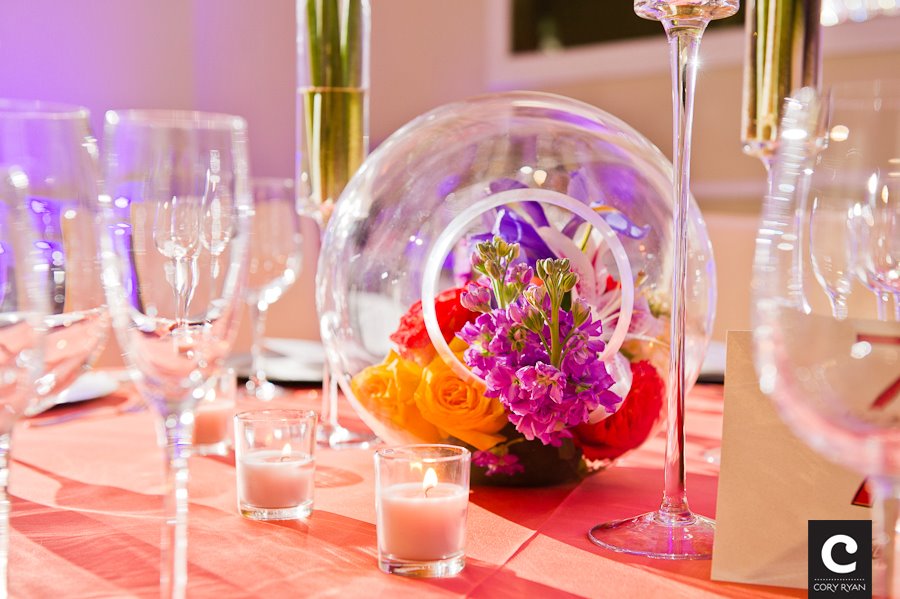 Our lighting professional recommendations:
We recommend the professionals at Intelligent Lighting Design (who provided the lighting for our floral arrangements at the event shown above).
www.ildlighting.com
We also recommend the professionals at Midnight Lighting
www.midnightlighting.com